Products
Puretech is an innovative British engineering company pioneering purity systems worldwide.
Purified water systems are designed and constructed to produce Purified and Highly purified water in full compliance with cGMP guidelines as per FDA and EMEA, EP, JP and USP requirements.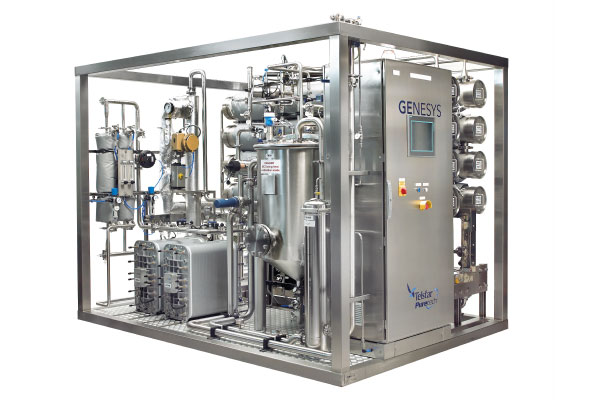 Pre-treatment
For two decades Puretech have built a reputation for design and installation of Pharmaceutical water systems, taking responsibility for integrating standard equipment from approved sup
pliers to deliver turnkey solutions to our customers.
In the search to improve our service we introduce the 'Genesys', opening a new chapter in pure water delivery. From raw water to point of use, the 'Genesys' enables us to offer a true single source for the complete water purification cycle.
Purified water to USP, EP and JP
Automatic hot water sanitisation
Flexible outputs from 100 to 10,000 l/hr
Condensed footprint with optimal accessibility
Flexible installation options
Constructed from 316L stainless steel, internal surface finish 0.5 Ra.
GAMP and 21 CFR part 11 compliant
100% weld inspection
Validation to regulatory and client standards
Minimises waste water
Flexible system integration with proven technological options
Designed for robust and safe operation